THE PROJECT
1,800SF Occupied renovation in a downtown LA high-rise. 
THE CHALLENGE
Due to our client's internal restructuring, DCMS was tasked with relocating a business unit A from it's building in Long Beach, CA to downtown LA. Business Unit A (BUA) has extremely high security concerns and operating hours are Monday through Saturday. The project scope began by densifying the floor to accommodate and provide adequate space for BUA's necessary equipment. Once completed, a wall had to be built to ensure the confidential needs for BUA's were adequately met. The next concern was the relocation itself – with such a tight timeframe, DCMS had to plan for the best and prepare for the worst.
THE RESULTS
Despite scope changes and unforeseen inspection issues, DCMS was able to complete the construction on schedule and within budget. Our preparedness for the move paid off as well – even fighting rush hour traffic, we were successful in exceeding move expectations and finished our install Friday evening.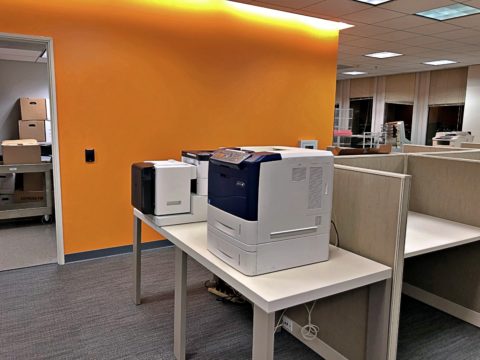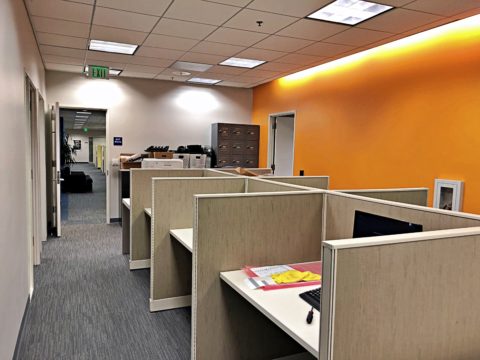 THE FEEDBACK
Working through a relocation remotely, I had to really rely on DCMS to handle things; from the first conference call, I got the impression that they knew what they were doing. With so many moving pieces in a project like this, it was reassuring to know that this large component was being run by folks with the experience and flexibility to make sure things were being taken care of. After finally meeting DCMS in person, and participating in the actual move weekend, my initial thought was correct. I was able to trust them, and they did a great job. Thank you!